We have more than 27 years of track records.
Office Interior Design Singapore
Office Renovation aims to help you transform your workspace into one that radiates and reflects your company's culture and values, through the implementation of creative, unique yet practical and efficient interior designs.
Each and every project receives a unique and personalized approach, making our designs versatile and durable for your office workspaces. We believe that this would in turn act as a catalyst for increased productivity, business performance and employee satisfaction.
Our office interior designs offer you the quality assurance to reinforce your organisation's culture, while also focusing on employee health and wellness, through designs specifically created boost morale and improve efficiency.
Having dealt with a variety of corporate office interior design projects through the years, our team of designers is easily some of the best in Singapore. No matter the type of business or the industry, our designers expertly create unique and practical solutions tailored to suit every organization. To take a deeper look at our projects, check out our 'Portfolio' section.
At Office Renovation, we pride ourselves on the quality work we deliver. Our dedication to every client as well as years of industry expertise amount to interior design solutions of the highest standard and quality.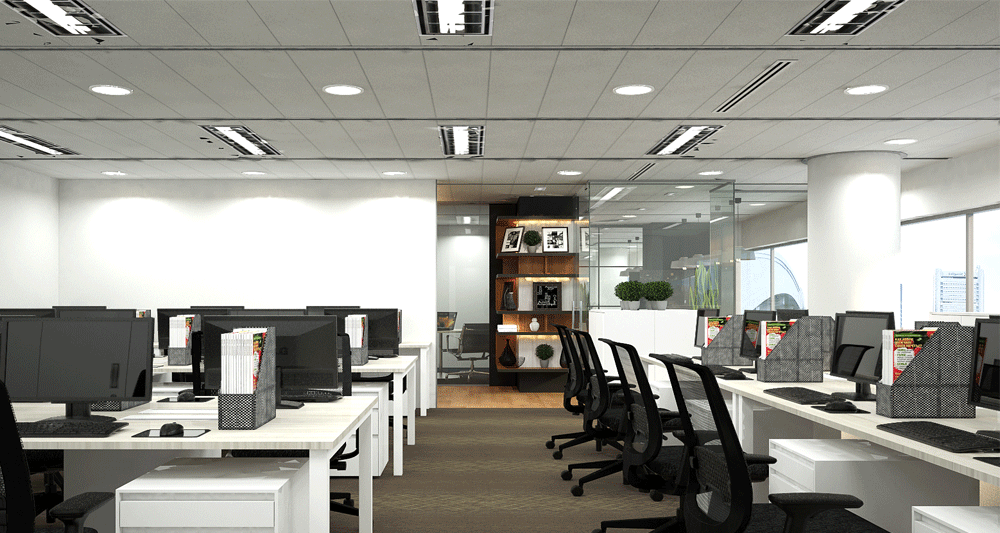 Our Office Interior Design Process
The planning stage of our interior design process entails assessing your workspace through a site meeting as well as a fully measured survey. Following this, we get to conceptualising your needs, providing recommendations for your new office design. We develop practical design models, without compromising on aesthetics, after which your objective is identified and we proceed to the next stage.
The designing stage helps you visualise the proposed designs through 2D space plans as well as 3D designs, curated by our expert interior designers. By showing you the key aspects of the office design, including the furniture, lighting, custom fittings, colourways and the overall look, you are given the advantage of envisioning the finished design before it is even put into fruition. This virtual design provides you with clarity on the proposed transformation, allowing your inputs and suggestions before the actual design commences.
Our Interior Design team will also be working closely with you on matters related to textures, materials, fabrics and finishes for a successful rendering of the initial idea.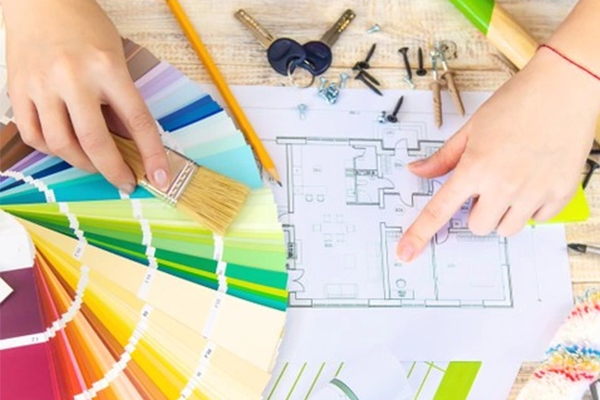 The creation stage, as the name suggest, puts your plans and ideas into fruition. Our team of experts, here at Office Renovation, will design, build and fit out office interiors like no other. With our custom manufacturing abilities, we will help transform your office environment into one of higher standards, while also making it long-lasting, detail-oriented, sustainable, and not to mention, creative.
Please visit our showroom
To discuss on your Office Interior Design requirements and view the range of materials, furniture and color scheme available in our one stop furnishing centre.
Our dedicated team of work force ensuring the finest details from design, production to finishing.Taking Pride In Our work and priority in customer service & satisfaction.