We have more than 27 years of track records.
OFFICE / COMMERCIAL INTERIOR DESIGNERS & RENOVATION CONTRACTORS
Specialize in office / commercial design and renovation, as well as addition and alteration work. In the last 8 years alone, we have served more than 5,000 customers in Singapore.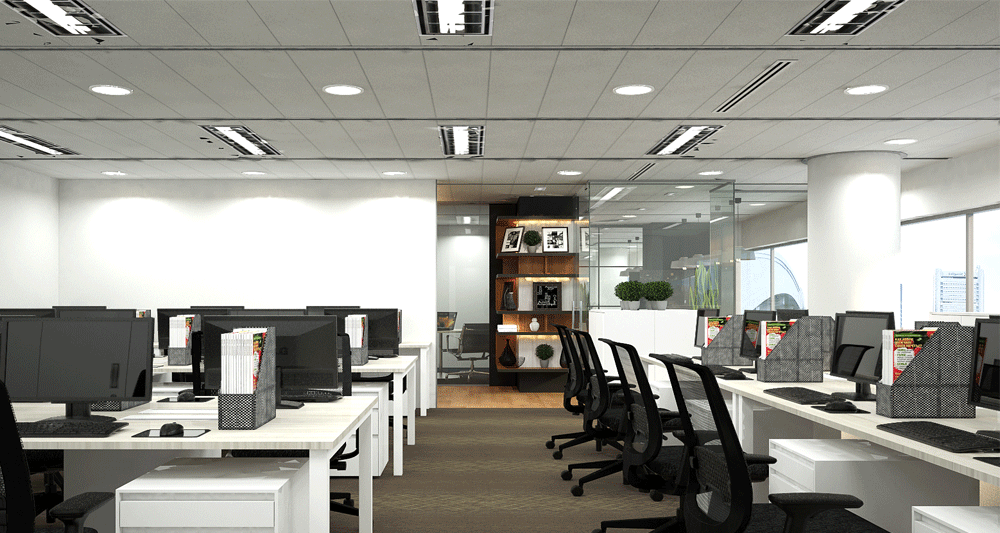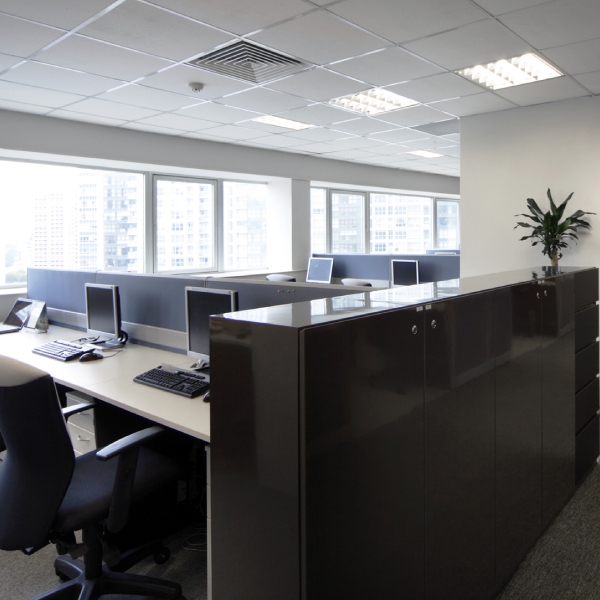 We Specialize in Office Renovation
We, at Office Renovation, are pioneers in delivering an office renovation service that will bring about a new vitality to your workplace and boost productivity. Our renovation experts can help you create a positive working environment for you and your employees, resulting in a whole new identity spawning for your office.
It can bring about various exciting benefits to the business, simply by making the utmost use of the space available. From just freeing up space to giving your office a total makeover, our office renovation services can cover it all.
Being experts in this area, we also offer cost-effective processes that ensure minimal disruption to the day-to-day operations of your company. While you and your employees get on with business as usual, our team supervises every aspect of the renovation, from start to finish.
Our years of experience in this field make us the best at customer satisfaction. Whether it is a corporate office, B1 & B2 industrial factories or even clinic spaces, our expert designers have the best ideas and renovation solutions for you.
If you are planning for an office renovation, get in touch with our renovation experts for the best transformations.
Full turnkey service by Office Renovation includes –
Interior design & Space planning
Cabling & testing work for LAN, Tel, Electrical power & lighting
Fire protection system including smoke/heat detectors, sprinkler, FM200
Split unit aircon and chill water system and ductwork to tap onto the building's AHU
Carpentry work for Reception, Conference Room, Pantry
Computer raised flooring
Ceiling and Partition work / Cabins
Glass & wooden doors
Fire-rated wall system
Plumbing and Sanitary for pantry/toilets
CCTV & Door Access Security systems
P.A. System
Floor and Wall finishes – carpet, vinyl, linoleum, wallpaper, emulsion painting
System Furniture for General Office, Managers
Ergonomic Chairs
Projectors & Screen, Digital TVs
Telephone PABX, IP Telephony and Video Conferencing equipment
Server Racks & Patch panels
Pneumatic & Vacuum pipework, Compressors for factories.
Mezzanine Floor/platform
Drawings & submission to relevant authorities: URA, BCA, NEA, FSSD, MOM, LTA
Window blinds, Frosted film, Solar Film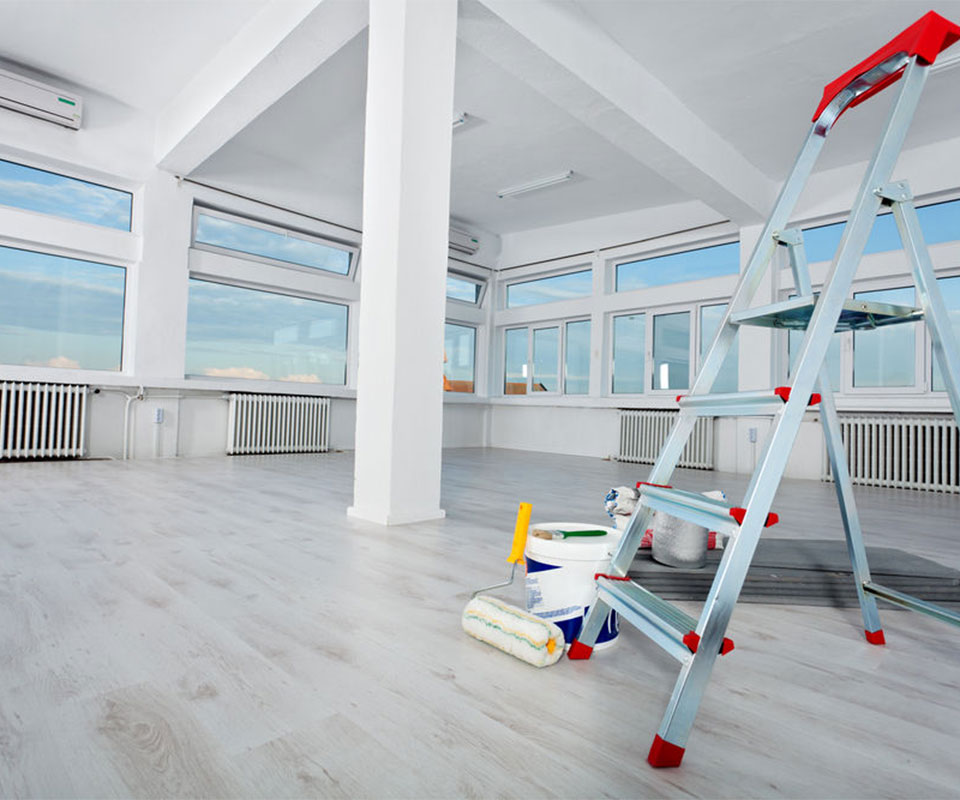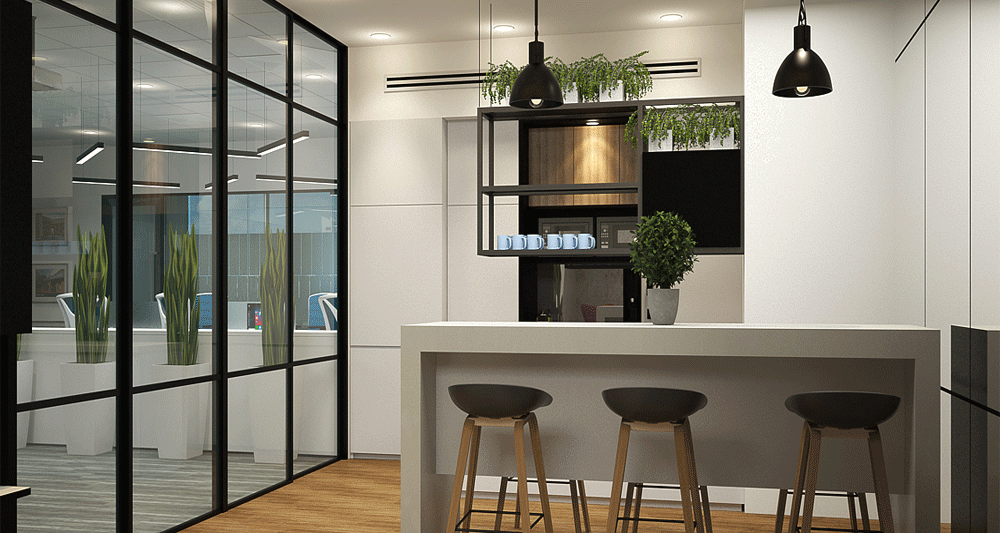 Things to look out for while planning to revamp different kinds of commercial spaces including office space, retail shops, companies, and firms in Singapore
Consult the landlord or the building management office for acquiring renovation guidelines or fitting-out manual.
Always rely on contractors or designers who possess a considerable amount of experience in handling commercial projects specifically related to your premises.
Ask the office manager/owner or your property agent for minimum one copy of the floor
You must have a precise list of requirements before meeting up with the renovation contractors or interior designers.
You must ask the following questions from your management office or the owner before you decide to have a meeting with your interior designers or contractors:

If they have floor trap for easy discharge of water
If they have an electrical distribution board installed
If there would be access to electrical supply rating
If you can install split unit aircon
Enquire about the telephone cabling unit
If you are allowed to hack floor screed for concealing cables

Your interior decorators should inform you and show you their layout plans, 3D drawings, quotations, space planning. Carefully run through the proposals and check if any changes are required that best suit your purpose.
Prior to the implementation of work on-site, do not forget to ask for production drawings or detailed drawings to illustrate elements.
And lastly, before staring the project, please ask the respected owner or property agents to rigorously examine the premises for any possible defects or damage done by former tenants such as broken glass panels, cracked ceiling boards, stained walls, and so on.
We sincerely hope that the aforementioned guidelines will help you manage your project efficiently. In case you have any questions or queries, feel free to connect to us for further guidance.
Please visit our showroom
To discuss on your Office renovation requirements and view the range of material, furniture and color scheme available in our one stop furnishing centre.
Our dedicated team of work force ensuring the finest details from design, production to finishing.Taking Pride In Our work and priority in customer service & satisfaction.