We have more than 27 years of track records.
Office Renovation Company, designs, supply, and install office partitioning for a range of different commercial properties and offices. Open working arrangement is popular presently and it is the ideal option for companies looking for open, creative and more engaging workplace.
We can work on designing or supplying the right style of office partition, to create the ideal workplace and meeting place.
The open office has a great benefit, but it is necessary to design it effectively, in order to prevent issues with noise, privacy, and productivity which can arise if professional office partition services are not fully utilized.
At Office Renovation, we provide a huge range of choices when it comes to finding the best type of office partitions for your business. Aside from standard partitions, we also provide glass partitions, which can help people and individuals get a better level of privacy, while still benefiting from the modern open-plan design so many seek.
Our office partitioning is great for creating private spaces, communal working areas, and meeting rooms.
If you want the best office partition system in your business, that considers privacy, productivity, and comfort in equal parts, then speak to our Interior Design team today.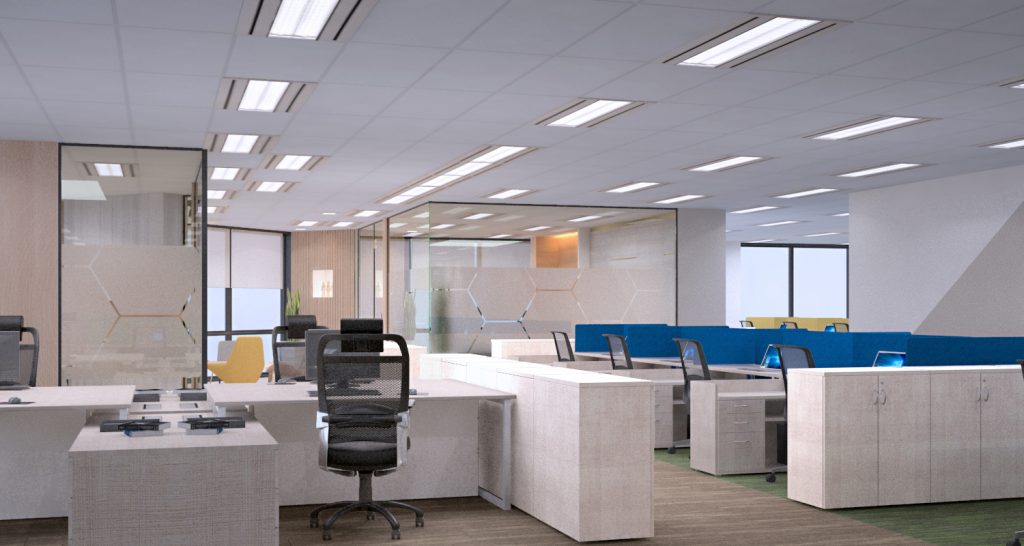 Please visit our showroom
To discuss your requirements and view the range of material, furniture, and color scheme available in our one-stop furnishing center.
Our dedicated team of the workforce ensuring the finest details from design, production to finishing.Taking Pride In Our work and priority in customer service & satisfaction.