We have more than 27 years of track records 
Office Renovation Company, designs, supply, and install office partitioning for a range of different commercial properties and offices. Open working arrangement is popular presently and it is the ideal option for companies looking for open, creative and more engaging workplace.
We, at Office Renovation, aim to be your one-stop solution as providers of the best, most high-quality office partitioning for a range of different commercial properties and offices. Our team helps you design, supply and install office partitions that create the ideal workplace atmosphere.
An open working arrangement, as seen in many companies, provides an open, creative and engaging workplace. However, it also becomes a necessity to have proper partitioning to prevent issues with noise, privacy and productivity. At Office Renovation, we strive to help you achieve the ideal office workspace through our huge range of office partitioning choices.
Our collection includes various standard and unique partition options, each design and crafted to suit your visions for the workplace and increase the synergy amongst the team. From private spaces, communal working areas to even meeting rooms, Office Renovation partitioning can create unique yet practical setups for you!
If you want the best office partition system in your business, that considers privacy, productivity, and comfort in equal parts, then speak to our Interior Design team today.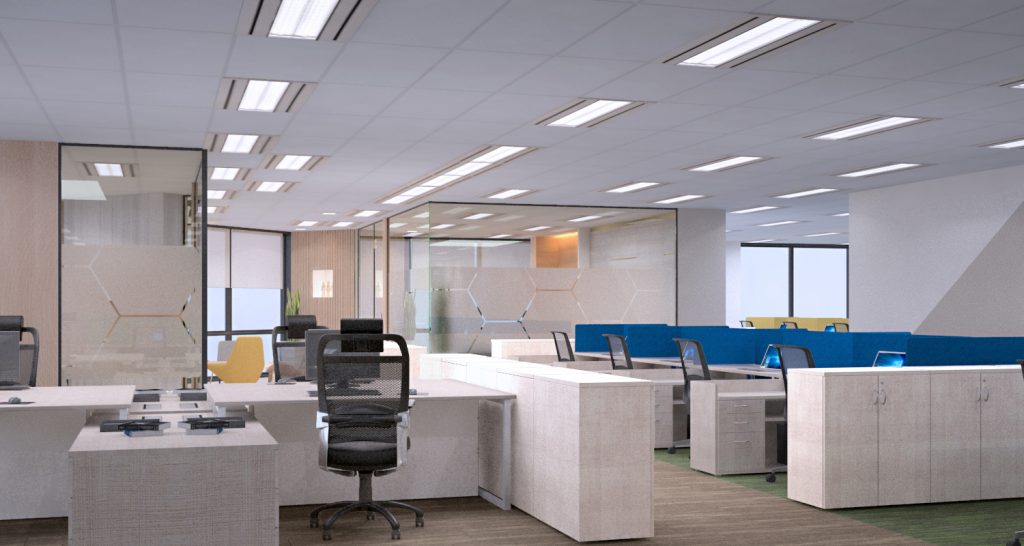 Please visit our showroom
To discuss your requirements and view the range of material, furniture, and color scheme available in our one-stop furnishing center.
Our dedicated team of the workforce ensuring the finest details from design, production to finishing.Taking Pride In Our work and priority in customer service & satisfaction.